Navegg offers more than 1400 characteristics about the audience of a site. All that data are organized and presented in the dashboard of our solution. Discover all the information that you will know about your audience using Navegg.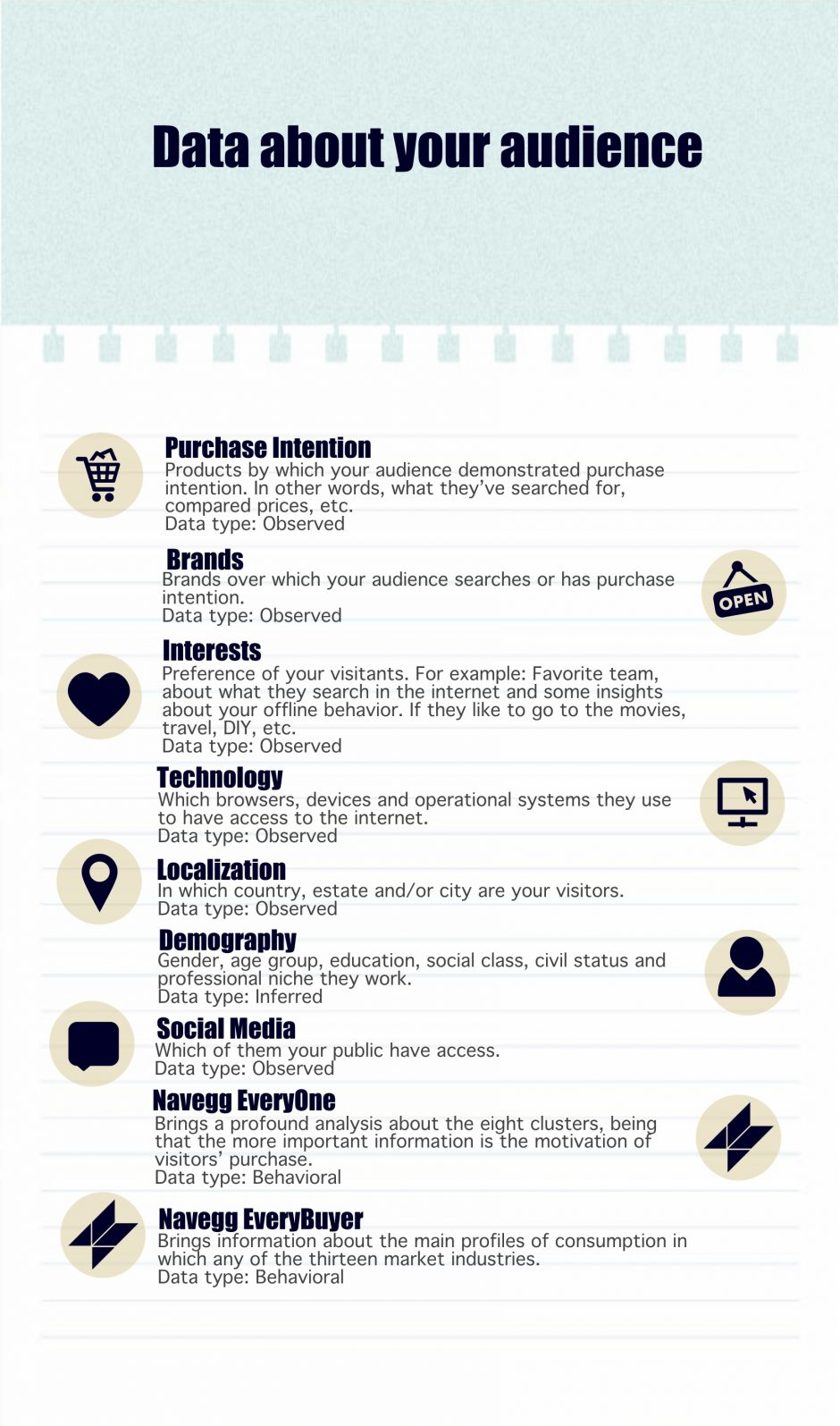 Know more about data type clicking here.
What do I do with all that information?
These audience characteristics are available in:
Navegg solutions so the audience can be analyzed and an infinity of insights can be generated, independently of your website type.

The main programmatic platforms to be implemented. Therefore, who buys media can buy it to define their target and who sells media can offer your audience with these characteristics and enrich your inventory.